... with a not so cool note! Yep, 2010 ended with celebrations and happiness, but 2011 began with a injured knee and rain. We were suppose to go snowboarding over the week-end but my boyfriend fell in the stairs and hurt his left knee badly. And, it's raining! Not even snowing! So instead of moping, we are inviting some friends over to eat and to play board games. Finally, 2011 starts in a good way!
Knitwise, I'm knitting
Kerrera
, by Gudrun Johnston. The project has been in my queue for a long time now, and I've had the yarn in my stash for a while.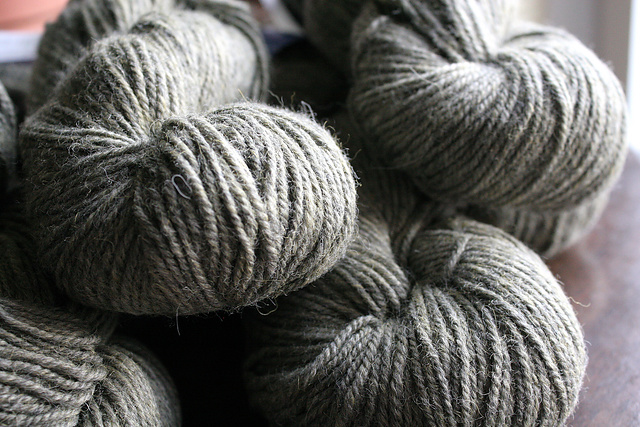 And you, how did 2011 start?